Thursday, November 14, 2013
/lk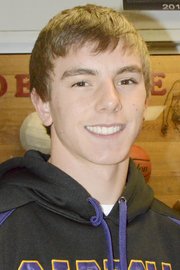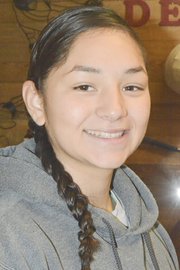 GRANDVIEW – Grandview High School seniors Marissa Caballero and Brendan Bardwell have been named winners of the Wendy's High School Heisman Award.
They were chosen as award winners for GHS for their excellence in academics, athletics and community leadership.
Academically, Caballero is in the top 10 percent of her class. She is a four-year athlete in soccer and basketball. She has competed for three years in softball.
Bardwell, academically, is also in the top 10 percent of his graduating class. He has played football for four years and baseball for three years.
The pair, as a result of winning the Wendy's High School Heisman Award, have qualified to compete for the national award.
GHS Principal Mike Closner said, "On behalf of Grandview High School, we are excited to celebrate and honor the outstanding athletic and scholastic achievements of Brendan and Marissa with this prestigious award."
If the two GHS students are among the 12 national finalists, they will receive an all-expense paid trip to New York City to attend the national awards ceremony to be held in conjunction with the college Heisman award ceremony.
The national winners will be announced on Friday, Dec. 13.