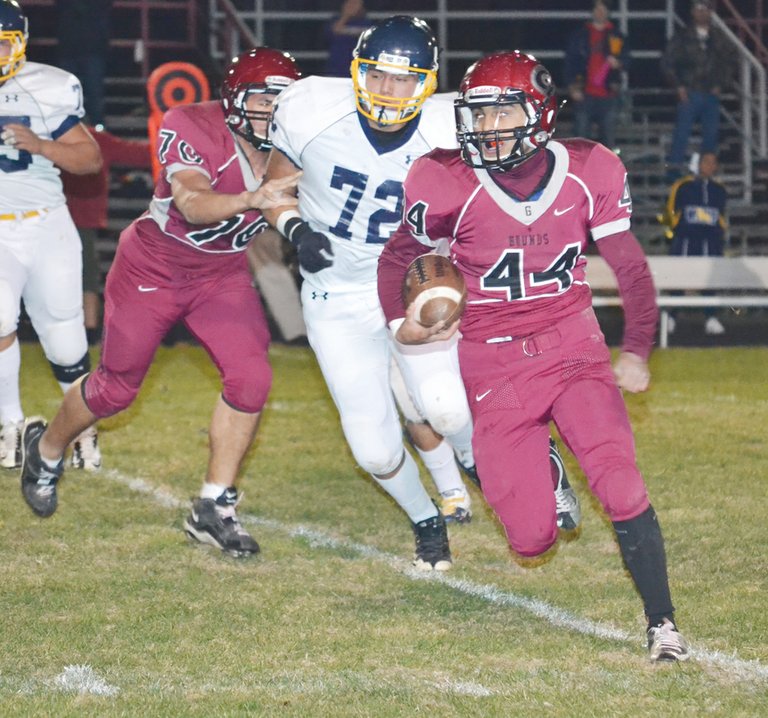 Monday, November 11, 2013
/lk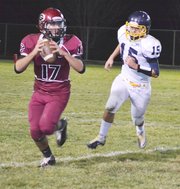 GRANDVIEW – The Grandview Greyhound football team ended the 2013 season the same way it started, with a win last Friday.
Grandview built a big early lead on the way to a 44-26 victory at home over Wapato to end the season with an overall record of 3-7.
The Greyhounds essentially put the game out of reach in the first quarter with long touchdown runs by Alex Torres and Adam Perez.
Grandview led 20-8 when the whistle blew to end the first quarter and the Greyhounds led 28-8 at the half.
Grandview cruised from there to wrap up the 2013 season on a winning note.
Averaging a solid four yards per carry, Grandview elected to pound it on the ground Friday night. Of Grandview's 47 offensive plays against the Wolves, 40 were rushing attempts garnering a total of 160 yards.
Perez and Torres, both seniors playing their last football game in a Greyhound uniform, combined for 154 yards rushing on 21 attempts.
Diego Degadillo added 34 yards rushing on seven carries for the Greyhounds.
As with its running back by committee, Grandview on Friday night also shared the quarterback duties. Anthony Mendoza and Jorge Oros split time under center and combined to complete 3-of-7 pass attempts for 59 yards.
Brendan Bardwell, Angel Abarca and Osbaldo Mejia each hauled in a pass for a combined 59 receiving yards.