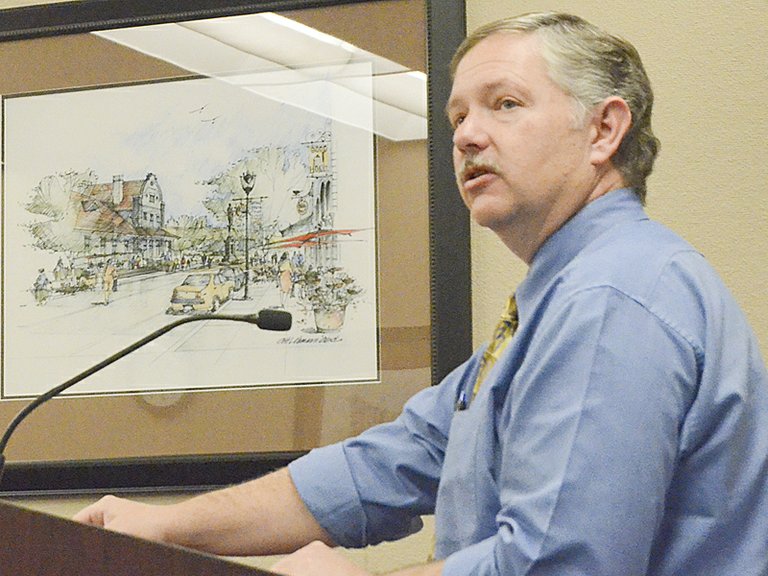 Wednesday, November 6, 2013
/lk
YAKIMA – Yakima County commissioners yesterday (Tuesday) held a public hearing on the 2014 proposed budget.
There were no public comments at the hearing, but Financial Services Director Craig Warner said the county is anticipating healthy revenues for the coming year.
For the past two years, sales tax revenues were better than the county had planned. That allowed the county to re-allocate funds for services that were removed from the budget in 2012 and 2013.
The law, justice and public safety funds, which account for 82 percent of the county's budget, received a restoration of funds amounting to $1.6 million. That funding was cut in 2012.
Yakima County has a $246.8 million proposed budget for 2014. If the commissioners approve the proposed budget for 2014, nearly $54 million will be spent on public safety. Nearly $14 million is allocated to both the law and justice budgets.
All told the county anticipates $56.8 million to be expended from the general fund budget, according to Warner.
"We don't want people to forget just more than $184 million is included in specific funds," he said, noting there are grants and other revenue sources earmarked for county projects and equipment needs, as well as various programs.
Warner told the commissioners the expenses exceed the revenues in the budget, but there is money in the 2013 budget that will be used in 2014 for those anticipated expenses.
The reserve fund will remain at 11 percent, however.
The public has another opportunity to weigh in on the proposed budget on tonight (Wednesday) at 7 p.m. at the city of Yakima council chambers, located at 129 N. Second St. in Yakima.
The final adoption of the budget is scheduled for Tuesday, Nov. 26, at 10 a.m.