Friday, November 1, 2013
/lk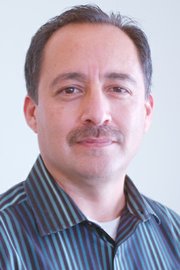 I have the experience, leadership and determination that will make a difference in Sunnyside. I have a profound commitment to help this great city grow into an even better place for the people who live and work here.
I am willing to make tough decisions, uphold the principles, trustworthiness and integrity of being a representative who listens to citizens and makes decisions in terms of what is best for the city.
I want to ensure that we have a proactive approach in planning, and that our business leaders along with our residents feel that their opinions matter. My aim is to be transparent and open minded, for my words and actions will not represent myself, rather the citizens of Sunnyside.
As November 5th draws closer, some residents remain undecided, perhaps even confused as a result of the spirited propaganda that this election has seen. I will not attempt to tell you what my opponent is not, for he is a formidable challenger, rather I will focus on what I can bring to the position.
As a Council member, I will work to ensure the safety and security of our residents, I will promote economic development and I will exercise fiscal accountability. You can count on me to be accessible, effective and committed to the future of Sunnyside.
Experience I bring to the City Council:
46 years a citizen of Sunnyside

21 years working in the public schools (12 in Sunnyside)

6 years working in post secondary education (YVCC)

5 years private business owner (Sunnyside)

2 terms Parks and Rec Commission (Sunnyside)

Currently City Planning Commission (Sunnyside)

Multiple committees/panels/boards (church and schools)
With this leadership experience, I bring a/an:
Educational and business background

Open mind

Fresh perspective

Proactive mind-set

Desire to expand my learning

Attentive ear

Positive attitude
It would be an honor to serve you on the Sunnyside City Council and I respectfully ask for your vote.
‑ Sam Ramirez is seeking election to the District 2, Sunnyside City Council position.