Friday, March 29, 2013
/lk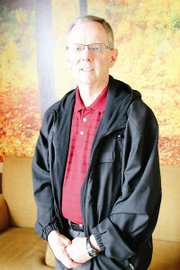 GRANDVIEW - Bethany Presbyterian Church in Grandview has welcomed a new interim minister.
Pastor Mike Clark joined the congregation earlier this month. A native of Bickleton, Clark is a commissioned lay pastor with the Presbyterian Church and is a graduate of Washington State University. Too, he earned a Master's degree from Pepperdine University.
After college he served as a pilot in the U.S. Air Force, and took a job as a commercial airline pilot.
After retiring from his flying career, Clark became an official lay pastor in 2001. He and his wife, Linda, have served at the Prosser and Bickleton Presbyterian churches in recent years.
The community is invited to visit Bethany Presbyterian, located at Second and Birch streets in Grandview, to greet the new pastor.