Tuesday, December 24, 2013
/lk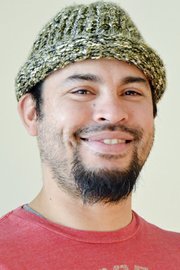 Age: 38.
Spouse: Jennifer.
Children: David, 14; Anthony, 8; Samantha, 3.
Occupation and place of work: Underground miner in Pogo, Alaska.
My favorite part of the Yakima Valley is...the seasons.
When I was a child, I wanted to grow up to be... a game warden.
First job I ever had was...roofing houses.
If a movie was made of my life, the actor/actress I'd want to play me is...Clint Eastwood.
The best gift I ever received was...a red fire truck when I was 4.
The best piece of advice I ever received was...Don't worry about what other people think because you can't control it.
My favorite dessert is...my wife's pumpkin cheesecake.
One of my most memorable moments, besides getting married or having children was...meeting my wife.
If I could witness any event past, present, or future, I would want to see...Halley's Comet.
I'd love to learn how to...weld.
The furthest I have been away from home is when I went to...Alaska.
My favorite leisure activity or hobby is...fishing.
If I didn't have to worry about money, I'd spend my time...fishing with my family.
The one word that best describes me is...easy-going.
If I could change one thing about myself it would be...I would like to be more outspoken.