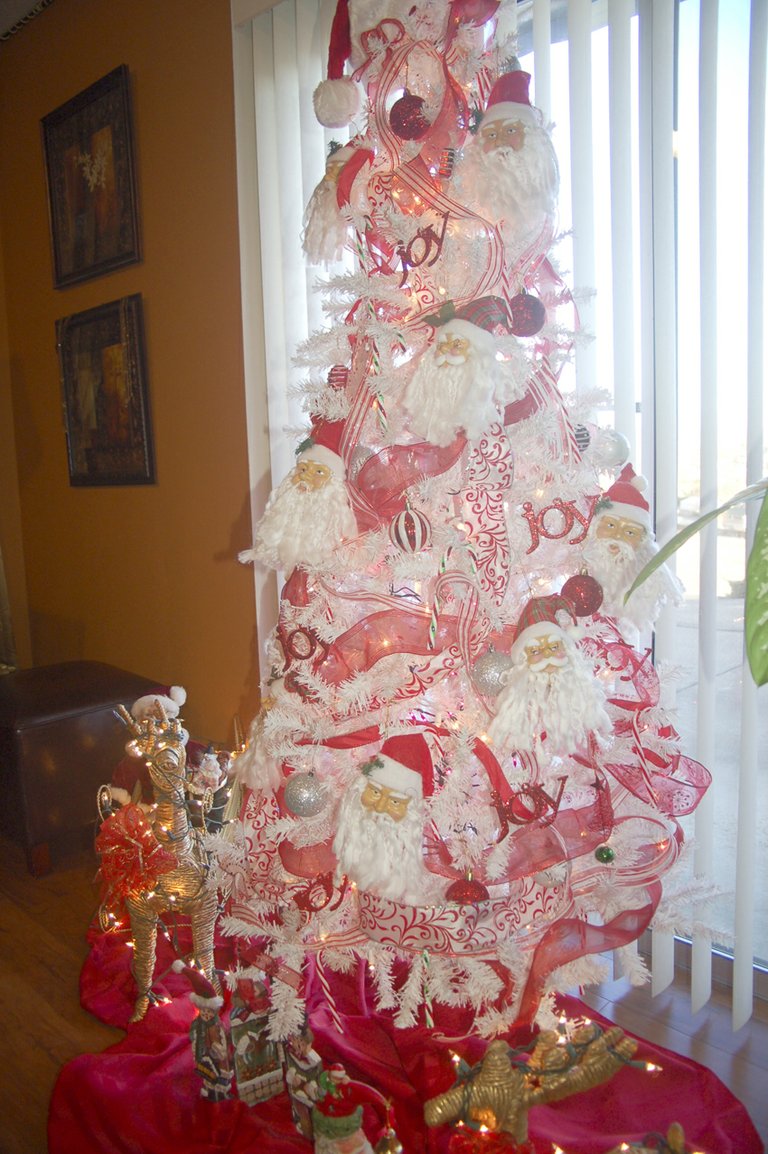 Tuesday, December 24, 2013
/lk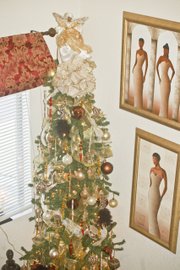 Sunnyside Christmas tree designers Juan Cruz and Robert Clary really like to dress up their Harrison Hill house for the holidays.
Every foyer, staircase and window in their home boasts a holiday tribute to "o tannebaum." This year, the men have decorated 10 Christmas trees of all sizes from 8-footers to table top trees. The lights and colors covering the trees fill every room in their home.
Last year they decorated 12 trees for the holiday.
Cruz said his passion for decorating for Christmas is a result of two things.
"I can't sit still and I have to be doing something all the time. And, I just like the way the house looks with the Christmas trees," he added.
Starting right at their front door, Clary and Cruz have worked to create a festive welcome with what Cruz calls his Lady Leopard tree. The tree is decorated in subtle shades of creams and taupe with touches of black and white.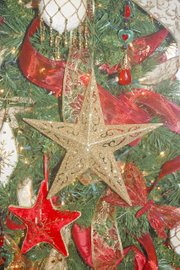 The short stairway to the men's living room is decorated in what Clary call the Bling Bling trees, colorfully dressed in Mardi Gras colors. A tribute to the area's wine industry is celebrated with the vineyard tree decked out in grape clusters made of wine corks and hand painted wine glasses. It is located in the dining room.
But the men's favorite tree is one they call the Victorian tree, a style which harkens back to the late 1880s.

"This tree is dedicated to our late mothers," said Clary.
"We love decorating with a theme," said Cruz, who routinely haunts second hand stores and thrift shops searching for ideas for his holiday trees.
"I'm already thinking about what themes I'll use next year."