Friday, December 20, 2013
/lk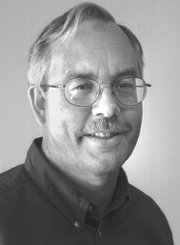 Do you remember that Christmas? Perhaps it was last Christmas or the Christmas before?
You know the one...where the kids and even you attacked that pile of beautifully wrapped presents under the tree "like jungle plants before a well-wielded machete."*
How can you forget how your kids tore open that first beautiful gift from grandma, glanced at it, threw it down, and went on to the next gift. One after the other, they quickly ripped the carefully wrapped paper away, took a long glance at the gift, threw it down and then grabbed for the next one.

Then when every last gift was gone, each child in turn looked up and exclaimed in one way or another, "Is this all there is?"
By the way, did you as the adult entirely avoid the gift opening frenzy and the let down when the last gift was opened?
In his book "Things Unseen: Living with Eternity in your Heart," Mark Buchanan points out how we all continually live for the "Next Thing" or as we hear today "The Next BIG Thing."
Once we receive one special, precious gift in life we are already looking ahead. As Mark puts it, we look for "the next item on our checklist, the next job, the next adventure."
This, of course, comes out most strikingly at Christmas when we assault those gifts with such frenzy, gather them up in our arms, pile them in our bedrooms and ask, "Is this all here is?"
The tragic reality is that when we rush through the gifts given to us, "we lose the capacity to enjoy and to be thankful for what we have right now. The pressure of constant wanting evaporates all gratitude. The weight of restless craving steals all enjoyment."*
What then can we do to make this Christmas more joyful and more thank-filled than a frenzied Christmas?
Slow down.
Stop to realize that God indeed made us to crave something bigger and better. God instilled in us a hunger - a deep craving for a personal relationship with Him. As St. Augustine stated, "We are restless until we find our rest in God."
And that is what Christmas is all about. God came down to us in His own dear Son so that we could get to know the Father in heaven through His Son, Jesus. He came so that we could find that He is the giver of all the other gifts we enjoy in life.
There is a family I know that learned to slow down. Each Christmas before one gift was opened, Grandpa read the Christmas story from Luke 2:1-20. Then he always said, "We are here because God loved us so much that he gave us Jesus, His Son, so that we might have life now and forever. Each gift under our tree is a reminder that we give and we receive because He gave first."
Then they took the time to open gifts one by one, took time to enjoy that gift, and thank the giver.
Quotes are from Mark Buchanan, author of Things Unseen: Living with Eternity in Your Heart (Multnomah, 2006), pp. 50-51
‑ Rev. Jelmer Groenewold is pastor of the Sunnyside Christian Reformed Church