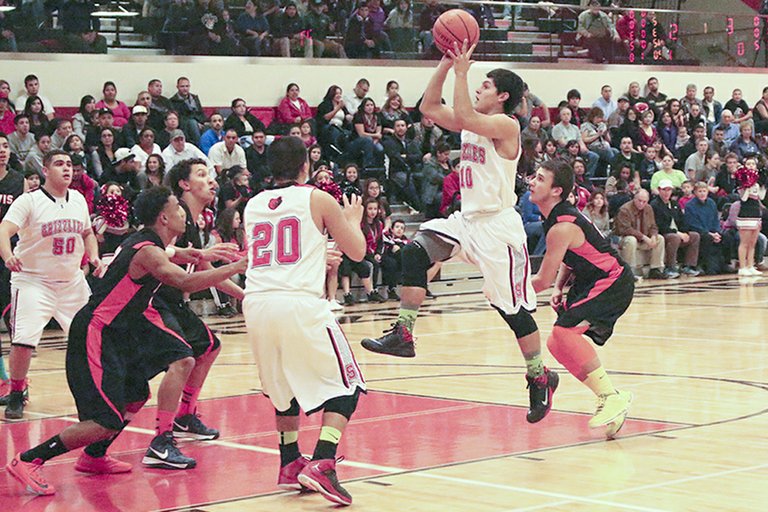 Monday, December 16, 2013
/lk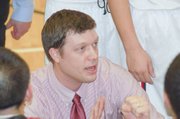 The Sunnyside Grizzly boys basketball team opened league play last weekend with home losses on Friday and Saturday.
On Friday, Sunnyside enjoyed a strong start but couldn't make it hold up in a 72-65 loss to Davis.
The Grizzlies led 19-10 after one quarter.
"We've made a point of emphasis in our program to come out each game aggressive and ready to take control," said Coach Geoff LaBrant. "We pushed the ball up the floor well, and guys got to spots in transition. Defensively, we have guys who read the motion of the ball and cover their guys well, and we've been able to put pressure on and off of the ball."
The Pirates warmed up to the challenge in the second stanza with a 25-5 run to grab a 35-24 lead at the half.
"We do have things to work on after the initial frenzy of the game occurs, and that's been recognized by players and coaching staff," said LaBrant.
The rest of the scoring was relatively close from there, with Sunnyside pulling to within single digits by game's end.
Joel Ortega and Isaiah Fernandez led Sunnyside with 19 and 17 points, respectively. The Grizzlies also got a boost from Angel Garza and Estevan Salmeron with 15 and 12 points, respectively.
Against Wenatchee on Saturday, Sunnyside started slowly but built up steam before falling 58-55.
The visiting Panthers opened with a 20-11 first quarter run, but Sunnyside chipped away at the deficit from there and trailed just 32-26 at the half.
"We fared much better versus Wenatchee after that initial struggle to control the game," said LaBrant.
Sunnyside got to within three points of Wenatchee and Fernandez had the final shot in the closing seconds in an attempt to send the game into overtime.
"The ball was in the right hands for the last shot but it was not to be," said LaBrant.
Salmeron paced the Grizzlies with 16 points, and Fernandez was close behind with 14 points. Both knocked down a pair of 3-point buckets.
Garza added 10 points for Sunnyside.
Sunnyside (0-2, 0-4) plays at Kamiakin tomorrow, Tuesday.
LaBrant says he's pleased with his team's effort and focus.
"They've grasped the mantra that everything we do is about the team and that they support each other like a family," he said. "I am enjoying the basketball that they've played, and I'm looking forward to seeing them continue to improve and grow together as a team."