Friday, December 6, 2013
/lk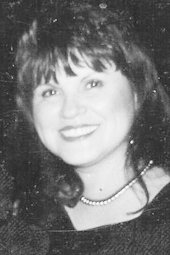 Olga Maria Cortez, 59, of Sunnyside went to be with the Lord on Wednesday, Dec. 4, 2013, surrounded by her family at Harborview Medical Center in Seattle. 
Olga was a longtime resident of Sunnyside and will be greatly missed by many.
Olga was born Jan. 27, 1954 at Prosser Memorial Hospital to Jose Roberto and Francisca Alaniz. She was the second to the youngest of seven girls. She grew up in Sunnyside, where she received her schooling.
Olga met her lifelong soul mate and the love of her life, George A. Cortez, at a dance in 1969, at the age of 15. They fell deeply in love and married the following year in April of 1970. They had three children.
Olga and George were devoted members of the Church of Jesus Christ of Latter-day Saints. She held many positions of leadership in her church: Relief Society, Primary and Young Women. Her faith in Christ was very important to her.
Olga was an intelligent woman who knew exactly what she wanted as a career; so she continued to pursue her college degrees in social work through Heritage University, where she received her AA and BA in social work. Upon completion of these degrees, she went on to obtain her Master's Degree in social work through Eastern Washington University. 
Olga worked for P.J. Swofford for 15 years as a receptionist. After completing her degrees, she pursued her career in social work and worked for Planned Parenthood as an advocate for teen mothers. She worked there for three years. She then went on to work for C.P.S. in Sunnyside as a social worker for two years, then transferred to the C.P.S. office in Toppenish.
Olga's passion was to help people of all ages. Her last employment was through hospice working at Yakima Memorial Hospital with the terminally ill. As a social worker, she would visit their homes and provide counseling and comfort through the hardest times in their lives.  Olga had a special connection with all her patients and all their families.
She is survived by her husband, George A. Cortez of Sunnyside; two sons, George Michael Cortez and Jose M. Cortez, both of Sunnyside; one daughter, Corina Nicole (Ed) Villalobos of Sunnyside; six sisters, Thelma (Domingo) Cantu, Yolanda (Alonzo) Magañas, Nora (Leo) Hernandez, Mary (Chano) Rangel, Nelda Alaniz, and Elda (Manuel) Cuevas; six grandchildren; and numerous nieces and nephews.
A celebration of Olga's life will be held Monday Dec. 9, 2013, from 4 to 6 p.m. at Valley Hills Funeral Home in Sunnyside. Funeral services will be held Tuesday Dec. 10, 2013, at noon at the Church of Jesus Christ of Latter-day Saints.
Tributes can be sent to www.valleyhillsfh.com
Valley Hills Funeral Home in Sunnyside is in care of arrangements.
More like this story