Thursday, December 5, 2013
/lk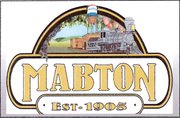 MABTON – The sixth time was the charm for the Mabton City Council, which last night approved a $709,404 general fund budget for 2014 during its sixth scheduled budget discussion.
The amount approved Wednesday night during a special meeting, which was continued from a meeting last week, is consistent with what the Mabton City Council was considering earlier for the general fund, which covers the city's day-to-day expenses.
As for all budgets in the city combined, the grand total for expenditures planned in 2014 is set at $1.72 million. That amount approved Wednesday night is also similar to what council had previously considered.
As expected, Mabton's water and sewer fund has an approved budget of $645,653 for 2014 and the street fund will come in at $82,400.
With an official budget in hand for 2014, the Mabton City Council will early next year look to make some adjustments for future budget discussions. Those include separating water and sewer into two separate accounts and consolidating contingency funds.
In addition, council last night did not formally approve a 3 percent cost of living pay increase for city employees.
Mayor Mario Martinez said council wants to take a closer look at Mabton's reserves before okaying the increase, as well as the fact the city may look at hiring an additional police officer.
In other action last night, the Mabton City Council greenlighted a five-year business plan with priorities that include developing a historic preservation plan and upgrading the city's wastewater facilities.
The vision detailed in the city's business plan is: "Mabton will become the Hispanic and Latino heritage and cultural destination of Washington state."
The Mabton City Council's next regular meeting – and last official meeting scheduled for 2013 – will be next Tuesday at 7 p.m., preceded by a study session at 6 p.m.
Martinez says council may need to hold a brief session sometime this month to approve payroll and vouchers, but overall notes Mabton is in good shape financially.
- John Fannin can be reached at 509-837-4500 or by e-mail at JFannin@dailysunnews.com.