Wednesday, December 4, 2013
/lk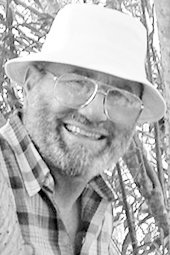 On Saturday, Nov. 30, 2013, our loving husband, father and grandfather, Robert Joseph Dahlke, 74, went home to be with his Lord and Savior, Jesus Christ.
Robert was born May 2, 1939 in the family farmhouse near Grandview to Carl and Bernadette (Robert) Dahlke. He was born again in Christ his Savior on April 22, 1955.
He attended school in Grandview, where he graduated in 1957. He spent his spare time restoring old cars and working on the family farm.
He joined the U.S. Navy in 1958, where he served honorably for four years on the U.S.S. Roosevelt and the U.S.S. Essex. He was a fireman apprentice and machinist mate.
After his service, he dedicated his time to the family farm. During this time, he met and courted "his Georgia," they were later married on Sept. 2, 1966 in Grandview. They lived briefly in Ellensburg, while Georgia attended CWU. They moved to Hayfork, Calif., where Robert built their first home and where their son, Richard, was born in 1968.
For several years, Robert did contract work for the U.S. Forest Service, custom fabrication, and was a millwright. He was an avid fly fisherman, hunter and served his local church as a Sunday school teacher.
Robert and Georgia were blessed with a baby girl, Lena, in 1976 and a son, Matthew, in 1980. Shortly thereafter, the family moved back to the Yakima Valley, where he started his gold mining business: Dahlke Dredge Mfg. While a successful entrepreneur, Robert's priority was a witness and friend to his customers, many of whom became lifelong friends.
Since 1986, Robert had been an active member of the Gideons International, as part of his personal mission to spread the gospel of Jesus Christ.
He is survived by his wife of 47 years, Georgia of Sunnyside; his children, Richard Dahlke of Grandview, Lena (Dahlke) (Paul) Gill of Yakima, Matthew Dahlke and Emiru Takeda of Kagoshima, Japan; and grandson, Logan Gill.
Robert was preceded in death by his parents; his sister, Darlene (Dahlke) Jones; and his brother, Daniel Dahlke.
Viewing will be held Friday, Dec. 6, 2013, from 11 a.m. to 7 p.m. and Saturday, Dec. 7, 2013, from 8:30 to 10 a.m. prior to funeral services at Smith Funeral Home in Sunnyside, with burial to follow at Lower Valley Memorial Gardens in Sunnyside.
In lieu of flowers, the family would appreciate donations in memory of Robert Dahlke to the Gideons International.

Those wishing to sign Robert's on-line memorial book may do so at www.funeralhomesmith.com.
Smith Funeral Homes Ltd. and Crematory in Sunnyside is in charge of arrangements.
More like this story