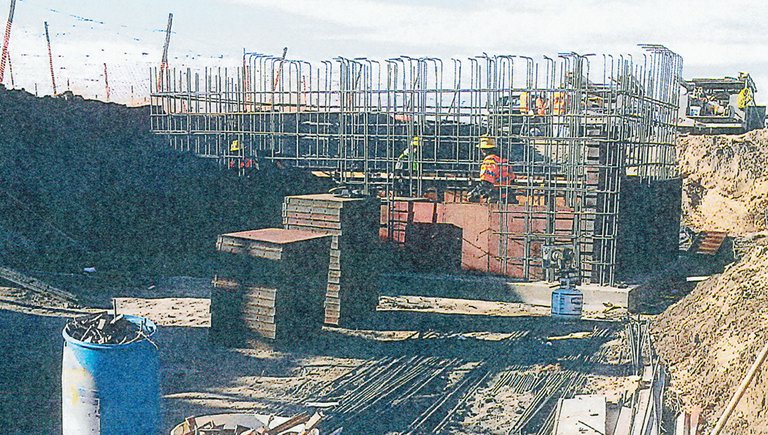 Wednesday, December 4, 2013
/lk
The canals may be dry and the fields fallow for winter, but SVID crews are busier than ever with upgrades for the Lower Valley's irrigation needs.
During meetings yesterday of the SVID board of directors and Sunnyside Division Board of Control, updates were provided on a host of construction projects now underway in the irrigation district.
Ron Cowin is SVID's assistant manager responsible for engineering, and he said there's progress on constructing a new pump station near King Tull Road.
He says the pump station is part of the district's Enclosed Lateral Improvement Project, or ELIPS for short.
A pump station in that part of the irrigation system is needed, he told board members, because the topography is so flat that it can be difficult to get water flowing through the system. The station, then, will also be elevated to help improve water flow for irrigators.
Cowin also updated the board briefly on continued planning for work at the field office on Yakima Valley Highway. He said there are some modifications the irrigation district is looking at and discussions will be held with city planners about further work at the field office, which formerly housed the Bieber Brothers carpet store.
The Sunnyside Division Board of Control and SVID meetings for next month will be Friday, Jan. 10, at 1:30 and 1:45 p.m., respectively.