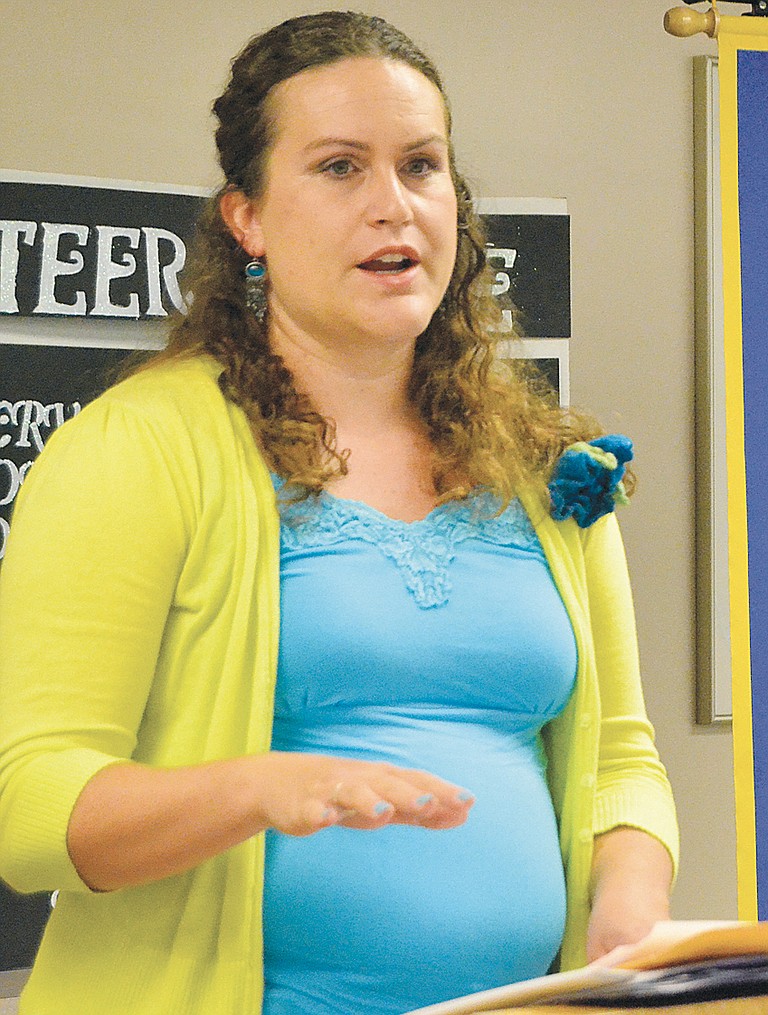 Friday, August 16, 2013
/lk
"Service above self" is the motto of Rotary International and Sunnyside's Daybreak Rotarians are living accordingly.
Daybreak Rotary Club members have dedicated themselves to community service and that dedication this past Wednesday morning was lauded by Natalie Curfman of Volunteer Chore Service.
She said the members of Sunnyside's morning club have spent more than 150 hours helping members of the community over the course of the past three years.
This year Daybreak Rotarians completed four community service projects through a partnership with Volunteer Chore Service.
Curfman expressed her gratitude for that effort.
She said 26 and a half hours were spent on the first project, noting the Rotarians undertook a large project this past March that helped a disabled individual in the community.
In April another disabled citizen benefitted from the efforts of the volunteers from the Daybreak Rotary Club. That project involved eight hours of volunteer time.
An overgrown yard owned by an elderly individual received some needed TLC in May, and this past June another 10 hours were spent sprucing up the yard of a woman whose home had been provided a fresh coat of paint as a result of the Loving Sunnyside Initiative.
This year Rotarians spent more than 50 hours helping members of the community, said Curfman.
"This is a partnership," she said, telling the members of Sunnyside's Daybreak Rotary Club that the work is greatly appreciated.