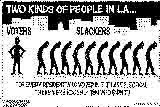 Friday, August 16, 2013
/lk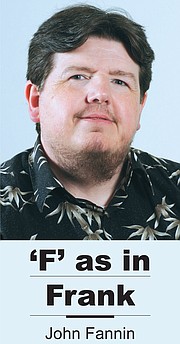 The primary election that appears to be mercifully coming to an end next week has me longing for the days when we used to have the old polling places down the street.
Ours, before we moved here, was at the town hall. It was quick and painless and private.
As we've seen this week, none of those apply to the mail-in mess for the Sunnyside City Council District 3 primary race.
To make it worse, mail-in ballots haven't lived up to the promise of increasing voter turnout. Rates during off-year primary elections remain as low as ever.
For better or worse, mail-in is the ballot system we have in Washington state so the best we can do is live with it and learn from it.
Lessons learned from the Sunnyside primary this week are:
-Don't wait until the last minute to vote. A reason for delays in coming up with final tallies for larger races, especially, is the delay in submitting ballots in the mail.
Sign your ballot. One poor soul learned that lesson all too well, his identity and candidate choice all too public because he simply didn't sign his ballot.
Think twice before you write in a candidate's name. Someone came up with the idea in District 3 to put a name on their ballot other than that of the three candidates.
Sure, it's a free country and we can write in whatever name we choose. But think again before you throw a name out there just for the fun of it. You might inadvertently alter an election outcome as we saw with this primary.
Maybe it's time to retool Sunnyside's district system.
I know, a college student did a survey based on last names in a phone book that led to a Justice Department investigation that led to, well, a situation where fewer than 200 souls determine who an entire city will get to vote for in the general election.
If we need to have districts, so be it, but it's been a few years now since we installed them. Maybe it's time to at least take a look at tweaking district boundaries.
Last, but not least, just say no if a TV crew shows up at your door wanting to film you actually signing your ballot. Preserve what few privacies you have in our 21st century society.