Friday, October 5, 2012
/lk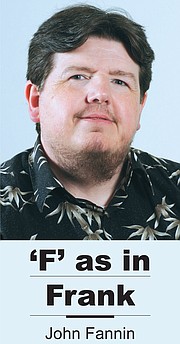 Sunnyside's Promise is looking to the community for financial support to keep its programs going.
That's great and hopefully it will find the funding it needs.
If I were to make a promise to support Promise, though, the agency would have to do a better job in some areas of accountability.
Namely:
Let us know where you are, when you're open and what you're doing.
For all the public money and support Sunnyside's Promise receives, it's done little to post a sign to direct folks to its basement office or to even indicate when its doors are open.
If the agency were short on office staff I could understand that, but at one time it had two administrative staff persons on hand working in the office.
In other words, get out front of what's happening and publicize it and the good work you're doing. Don't wait until the day of an event - or just hours beforehand as has been the case - to let us know what's happening.
Give us and the community a head's up so we can let folks know about it and cover it.
Was Sunnyside's Promise shutting down or was it not?
In recent months we reported the agency was having fiscal difficulty, but given no indication it was going to fold up. Someone at Sunnyside's Promise, though, told other media outlets it closing down.
For all of its good work, the lack of a consistent message is a hindrance.
Several months ago there was a great basketball tourney for kids that Sunnyside's Promise put on. I was assigned to the tourney's championship day and took a load of photos.
They never saw the light of day, though, because the agency never followed up on its pledge to provide information and parent contacts for us to do a detailed story on it.
There are lots of good things coming out of Sunnyside's Promise, but the agency can help itself by following up with supporters and the community.
During this column I have referred to Sunnyside's Promise at times as an agency. Though it is a non-profit, it relies on public money to survive.
Like any public entity, then, it needs to tell us where the money is going. Provide an account of money in coming and out going. That may help persuade folks to ante up the $140,000 or so the agency says it needs.
I'm not doubting the amount Sunnyside's Promise says it needs or how it's spending its money, but financial accountability should be a key tenet for any public-funded entity.
I'm all for Sunnyside's Promise.
To be all in, though, I would need to see that it has taken steps to not shoot itself in the foot, as has been the case in the past.