Wednesday, December 7, 2011
/lk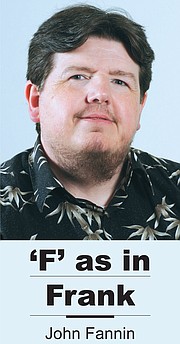 If ain't broke, don't fix it," goes the saying, and there's certainly not much broken when it comes to the Lighted Farm Implement Parade in Sunnyside.
Thousands of people packed downtown and, as usual, volunteers outdid themselves and the festivities were grand.
But in looking back on this past weekend, there are some tweaks that could possibly enhance the experience for locals and guests alike.
Forthwith are some examples:
What about having a home basketball game at SHS on Friday night instead of Saturday night?
That way folks don't have to choose between the parade and the game on Saturday - and it would free up some parking space. Plus, if it's on Friday night it might be a fun outing for Sunnyside natives in town early for the weekend.
It should be easy when it comes to scheduling the games....just remember the parade is the first Saturday in December.
How about a trailer or some location where the historical neon signs could all be lit up and on display downtown during the parade?
It was great to see the Golden Pheasant sign lit up on Saturday night. The signs aren't farm equipment, but they are a colorful piece of Sunnyside history.
Speaking of Sunnyside's history, how about having the museum open house on the same day as the parade?
There are quite a few activities in the morning and in the late afternoon prior to the parade, so an early afternoon open house with tours, refreshments and music might be a nice addition.
We had family in from out of town on parade Saturday and the museum volunteers were gracious to open the museum for our family to visit.
The museum has a great amount of ancient farm tools, too many to display them all. A special historical farm tool exhibit could perhaps be a good fit for the farm implement theme of the lighted parade.
That's about it...again kudos to all who give their time to make the implement parade the pride of Sunnyside.