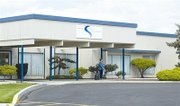 With the valuation of all new building starts failing to top $100,000 during the month of April, new construction projects permitted in Sunnyside lagged last month.
The single most valuable project receiving the thumbs up from Sunnyside building officials last month was a 384 square-foot addition to the back of a residence in the 1400 block of East Edison Avenue.
That project resulted in $683 in permit fees paid to the city of Sunnyside.
Other notable building starts in April included two re-roofing projects.
One re-roof was for the Comprehensive Mental Health building in the 1300 block of Saul Road with a valuation of $22,750. That project netted $367 in fees for Sunnyside city coffers.
The other significant re-roofing project was for a commercial building in the 700 block of East Yakima Valley Highway, which has a valuation of $19,426 and resulted in $325 in fees for the city of Sunnyside.
Total combined valuation for all new building starts in Sunnyside during April was $87,309. All told, Sunnyside city coffers received $2,112 in permit fees last month.
During April, Sunnyside building officials conducted 279 inspections, including 150 related to buildings and another 83 for projects related to public works.