Tuesday, April 6, 2010
/lk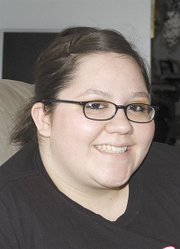 Eighteen-year-old Jessy Alaniz, a senior at Sunnyside High School, got her senior project idea for a community baby shower from a classmate. This classmate was a teenage mother, struggling to find clothing and supplies for her baby.
During the late 1990s, teen pregnancy declined significantly from the decade before, but has recently begun a steady rise. It is a problem with no clear solution, but Alaniz saw one way she could help these mothers.
With support from Life Options, Alaniz is planning to hold a community baby shower. She is also looking toward local businesses for support and plans to send letters to Wal-Mart, Bi-mart and Rite Aid asking for support.
All donations made through Jessy Alaniz's project will go to Life Options, which has served the Yakima Valley since 1986. Their focus has been helping expecting mothers with life-affirming decisions.
It is the life-affirming decisions that Alaniz hopes to support. Unplanned pregnancies can lead to financial woes and Alaniz is hoping more mothers will seek help from places like Life Options rather than electing to abort a pregnancy.
Alaniz is really hoping the community will come out to support the baby shower. She knows the importance of the work she is doing and hopes that the message young parents receive from her project is one of hope.
Alaniz's community baby shower will be held at Cornerstone Church on Saturday, May 1. The community is invited to drop off bottles, diapers, wipes and baby clothes, both new and gently used. She is also seeking bigger items such as baby cribs, car seats and strollers.
For more information, Alaniz can be reached at 837-4903, or 831-6091.