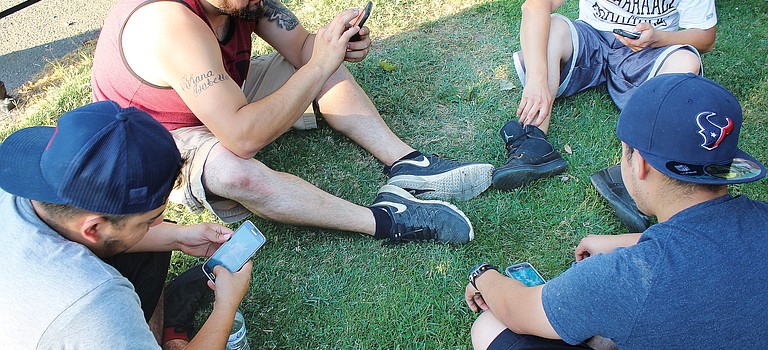 Latest News
Sports

State: Nooksack River closed to all fishing
The state department of Fish and Wildlife has made a few new fishing rule changes.
U.S.A. tops medal count
The Summer Olympics games officially closed last night after more than two weeks of action.
News
Motivational speaker Gabe Salazar will kick-off the new school year at Sunnyside High School's Grizzly Academy Week tomorrow.
Incoming sixth graders attending Sierra Vista Middle School will get a taste of middle school life during an orientation from 9 a.m. to 2 p.m. Wednesday at the North 16th Street school.
Interested in taking part in the annual Sunshine Days celebration?
Opinion
Fee-free days offer chance to explore
The cost to enter national parks has gotten to be too expensive for many Lower Yakima Valley residents. Even nearby Mount Rainier National Park exacts a hefty financial toll for a one-day visit.
Whenever government gets involved, something seems to go wrong.
According to the Washington Post, Vanderbilt University in Nashville, Tenn., is finally going to act on its long-held desire to delete the word "Confederate" from the inscription atop the columned entrance to Confederate Memorial Hall dormitory.
Lifestyle

Elizabeth Ruldo
The opportunity to meet new people and learn about neighboring communities is the motivator for this Miss Sunnyside candidate.
Keeping lunch ideas inventive and exciting can become challenging over time.
City expects 400-700 for Pokemon Go
Pokemon Go enthusiasts will have plenty of encouragement to "catch'em all" tonight when the city hosts its first-ever event for the popular app.